Step one to MotoGP powered by motoDNA
Step one to MotoGP powered by motoDNA



motoDNA is proud to bring you motoCHAMPION, a data driven competition open to all riders aged 11 to under 16 aimed at finding and supporting the next Aussie MotoGP star.
It's super easy to take part – using a GoPro on your motorbike, ride any track in Australia. This makes it a 100% COVID-friendly competition.
Upload a video of your best lap and our algorithms analyse your riding, grade your skills compared to the other riders and places you on our competition leader boards plus you can upload as many laps as you like.
Our low barrier to entry championship rewards young riders with prizes while improving core skills safely to help them get to MotoGP.
The top 5 motoCHAMPION riders win automatic entry to the Oceania Junior Cup selection event where they will have the chance to compete and qualify for the 2022 bLU cRU Oceania Junior Cup.
The top prize is a sponsored place in the 2022 bLU cRU Oceania Junior Cup worth over $10,000!
The 5 riders will be announced on 10th December 2021, so sign up now via the easy steps below and get riding.
Create an account at motoDNA Digital Academy with the competitors name and log in – click here
Subscribe to the basic subscription ( FREE ) – click here
Join the motoCHAMPION Challenge group – click here
Show your skill on the track and upload your data. You may upload your riding results as many times as you like until the competition is closed. This will put you up against the best young riders in Australia.
You will be initially assigned a preliminary score, and then as more rider's upload the algorithms will adapt and your scores will change. Be sure to keep an eye on where you stand.
A parent or guardian will be required to approve participation and sign up of all riders.
The total cost to take part is ZERO – thanks to our sponsor Bendix Brakes.
You can also join the community on our motoCHAMPION facebook page – click here
The competition is open from 6th September 2021 through to 30th November 2021 and you can join at any time within the competition period.
It's over to you now to test your riding skills, work on areas of improvement to rise up the motoCHAMPION leader board.
Any questions? Give us a call 1300 001 DNA
Good luck!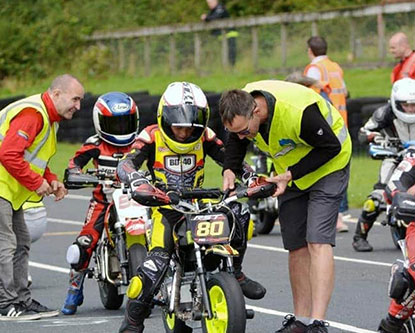 Frequently Asked Questions
Can I use a different action camera?
Mark McVeigh
2021-08-05T22:52:00+10:00
Currently only GPS enabled GoPro's are supported. We are planning to expand the list of compatible cameras
Data Driven
Developed from thousands of riders at the motoDNA Motorcycle Training, our algorithms measure, grade and train motorcycle riders.
Objective
No more guessing, data sensor fusion combined with our algorithms deeply understand rider behaviour.
Towards Zero
Our urgent and ambitious aim is to empower the motorcycle community to take back control towards zero.